To facilitate the communication and coordination between EU SST and satellite operators, a dedicated platform developed by the SST Front Desk and integrated in the EU SST Portal is now available to all EU SST Collision Avoidance (CA) service users.
EU SST, protecting already many European satellites from the risk of collision, continues supporting the operational coordination of space traffic. On a regular basis, European satellite operators are alerted of potential collisions, either against space debris or other active satellites.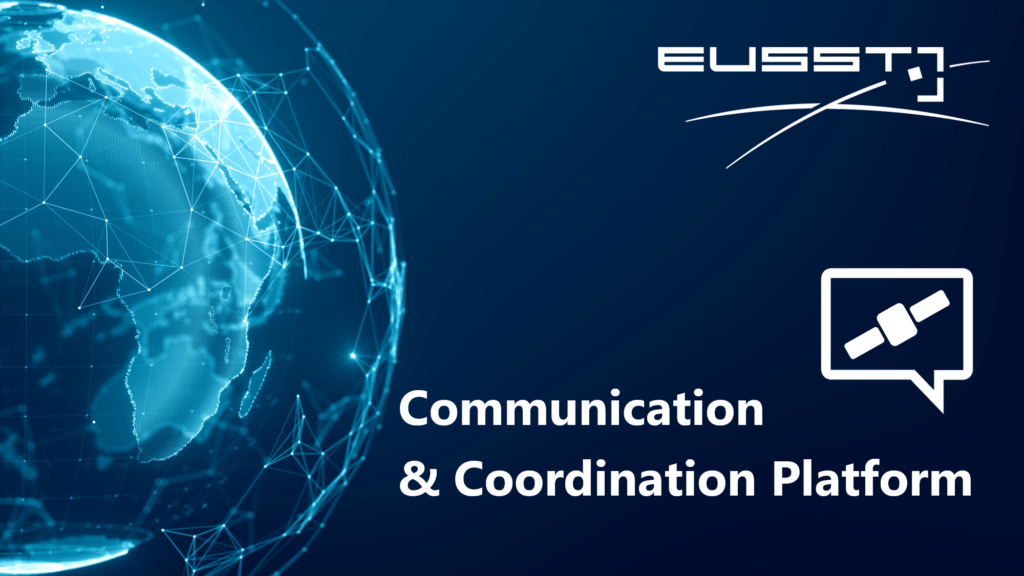 The EU SST Communication & Coordination Platform allows CA users to exchange and communicate when potential collisions have been detected. Users can discuss proposed actions and recommendations among themselves and with the coordination and support of the EU SST Operations Centres (OCs) in dedicated channels. This is provided within the EU SST Portal, managed by the SST Front Desk, where users have already access to events specific information, risk metrics and parameters evolution, among other features.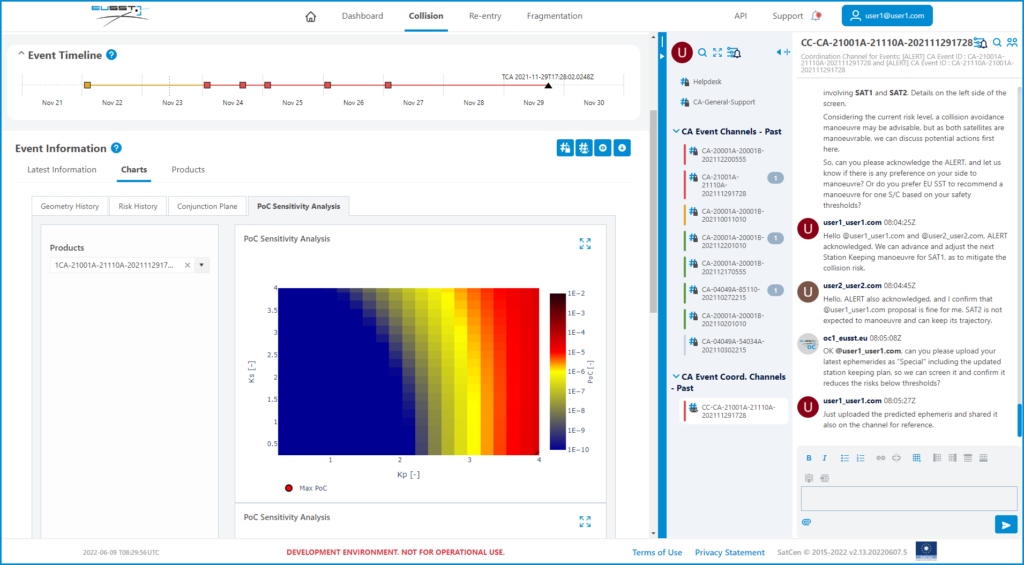 EU SST Communication & Coordination Platform
This platform is being made available to users in a beta version, as it is the first release to all CA users. It has followed a thorough testing phase performed by some users, such as EUMETSAT and AVANTI, and is subject to continued improvement; therefore, user feedback will be crucial for the platform's consolidation.
The platform is designed to enhance the implementation of the already well-established EU SST Collision Avoidance operational procedures, in the context of the CA service features that are described in the EU SST Service Portfolio. Its operational use is also to be gradually extended, and future developments will include the possibility of access for non-registered users in case of need.
For more information or to ask any questions on the platform, users can contact the SST Helpdesk via the Support section of the EU SST Portal.