EU Space Surveillance and Tracking (EU SST) has signed the Net Zero Space Declaration, joining an international group of public and private organisations committed to promoting sustainable space activities and protecting Earth's orbital environment. The initiative was presented today at the Paris Peace Forum 2021, where EU SST is participating and showcasing its active contribution to ensuring the safe and sustainable use of outer space.
EU SST currently safeguards more than 240 satellites from the risk of collision, and contributes to the safety and sustainability of the space environment by surveying uncontrolled re-entries, and monitoring the proliferation of space debris. In this spirit, EU SST announces its formal support to the Net Zero Space initiative, which was officially launched today at the Paris Peace Forum 2021.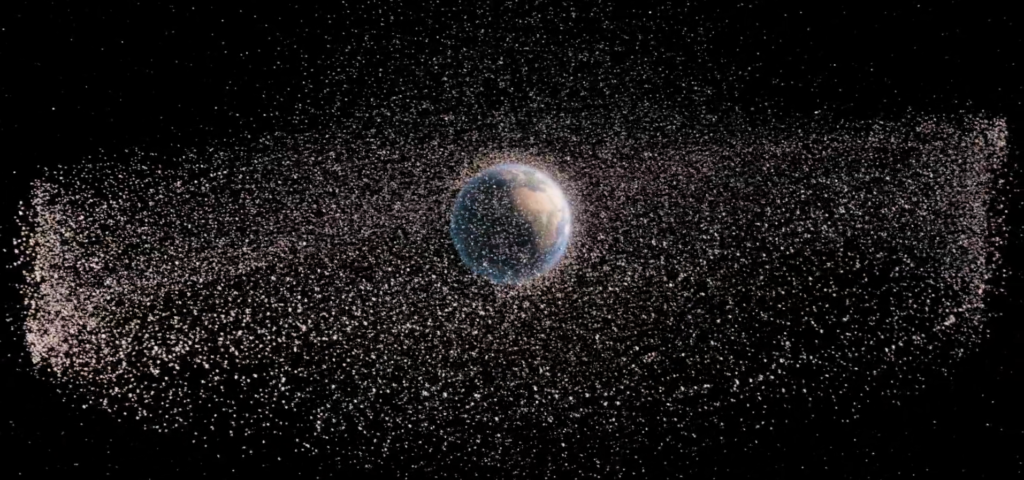 The Net Zero Space Declaration, signed by an international group of stakeholders including space agencies and companies, calls for "a global commitment of achieving sustainable use of outer space for the benefit of all humankind by 2030". It also recommends "urgent action" to contain and reduce the pollution of Earth's orbital environment by avoiding further generation of space debris and remediating the existing debris. The initiative is supported by the United Nations Office for Outer Space Affairs (UNOOSA).
Marc Becker, from the EU SST Cooperation, stated: "EU SST is the European contribution to the safety of operations in outer space, providing operational space safety services to more than 135 organisations and working on the development of additional services to support space debris mitigation and remediation. By endorsing the Net Zero Space initiative, we underline our commitment to the goal of ensuring safe space operations and long-term sustainability of space activities."
EU SST also participated in the Paris Peace Forum 2021 roundtable Final frontier, final hide-and-seek: Developing capacities for outer space monitoring and operations, where Mr Becker presented EU SST as an example of multi-stakeholder cooperation in the field of Space Situational Awareness, which is essential for efficient action towards a more sustainable use of the orbital environment.
The increasing number of human-made space objects has become a serious threat to the safety and sustainability of space activities. In this context, in 2014 the European Union established a Framework for Space Surveillance and Tracking Support. Seven EU Member States (France, Germany, Italy, Poland, Portugal, Romania and Spain), in cooperation with the European Union Satellite Centre, have networked their capabilities across sensor, data processing, and service functions to provide free operational services – Collision Avoidance, Re-entry Analysis and Fragmentation Analysis – to owners and operators of space assets, civil protection authorities and other European entities.
EU SST supports the implementation of the United Nations Guidelines for the Long-Term Sustainability of Outer Space Activities by fostering international cooperation in support of the long-term sustainability of outer space activities, and involving public, private and academic sectors, in particular through research and development activities. It is foreseen that under the new EU Space Regulation, where EU SST is one of the sub-components, its services will become accessible to international organisations as well as to countries and entities outside of the EU, hence supporting a range of additional users in conducting safe and sustainable space activities.